Welcome to our Centre
We are dedicated to supporting your physical and mental well-being using a combination of Optimum Nutrition, Psychotherapy, Medical Neuro-Linguistic Programming (NLP), Functional Medicine and Yoga/Massage. We also have some well established links with GPs and specialist Consultant Doctors.

We believe that an excellent nutrition programme, good biochemical testing of established markers plus an in depth understanding of psychological and emotional components are the major keys in supporting and transforming health across a wide variety of conditions.
LEARN MORE
" Good health and good sense are two of life's great blessings. "
- Publilius Syrus
" Let food be thy medicine and medicine be thy food. "
- Hippocrates
" An ounce of prevention is worth a pound of cure. "
- Benjamin Franklin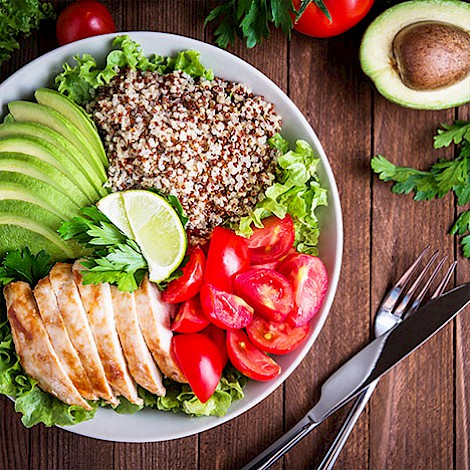 In one-to-one consultations we'll discuss the main factors that may be affecting your health allowing us to plan some positive and achievable changes with you. The process of change often needs much more than just being guided by a programme so the use of Medical Neuro-Linguistic Programming (NLP) and Human Givens Psychotherapy can make all the difference in terms of helping motivate and unravel any difficult emotional associations with your health, lifestyle and the way you eat.  Some one-to-one consultations will be purely Psychotherapy sessions depending on your wishes and needs.
Contact Details
How to get in touch
PHONE

+44 (0) 7711 584796

EMAIL ADDRESS

admin@thestrugarcentre.co.uk

LOCATIONS

Hospital St John and St Elizabeth
60 Grove End Road
St Johns Wood
London, NW8 9NH

The Strugar Centre
Farnham
Surrey, GU9 7FY

OPEN HOURS

By appointment:
Mon to Fri 9am - 7pm
Sat 9am - 1pm
Sun we are closed
Send a Message
We'd love to hear from you