Professional Associates
A wealth of experience and collaboration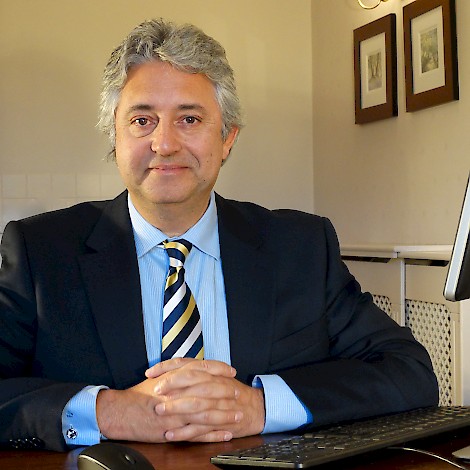 Dr Rajendra Sharma
MB BCh BAO LRCP&S (Ire) MFHom
Dr Rajendra Sharma, is a leading Integrated (conventional/orthodox and complementary/alternative medicine) practitioner. He has a special interest in healthy-ageing medicine and the treatment of chronic (long standing) and 'incurable' disease.
Dr Sharma now runs his practice in the London Medical District in Wimpole Street and has a Devon based practice near his home where he brings a broad approach to health screening and non-drug therapies to the South West. He was the former Medical Director of The Diagnostic Clinic, a preferred provider to PruHealth (Vitality) - world leaders in medical insurance, and was also medical director of Britain's largest Complementary medical centre, the Hale Clinic, Regents Park, London.
He was the Secretary, Treasurer and Education Modulator of the British Society for Ecological Medicine (BSEM) between 2008-2013. The BSEM is the largest group of doctors, scientists and advanced practitioners in nutritional, allergy and environmental medicine in the UK with associated groups through-out the world. (www.ecomed.org.uk)
Dr Sharma's latest book, Living Longer, Living Younger (Watkins publishing) was published in 2014 and released through all 5 continents in 3 languages. It won he acclaimed Janey Lee Grace Platinum Book Award in 2016. The book focuses on practical applications of the scientific and integrated approach to Healthy Ageing. He has also written a family medical book The Family Encyclopedia of Health (1998, reprint 2002), which explains complementary and orthodox medical treatments for both common and serious illnesses.
His special interest is working with healthy/anti-aging, nutritional and environmental health screening (metal toxicity, food allergy, pollution etc.), but particularly with chronic disease, it's underlying cause and particularly supporting patients undergoing a battle with cancer or other serious conditions.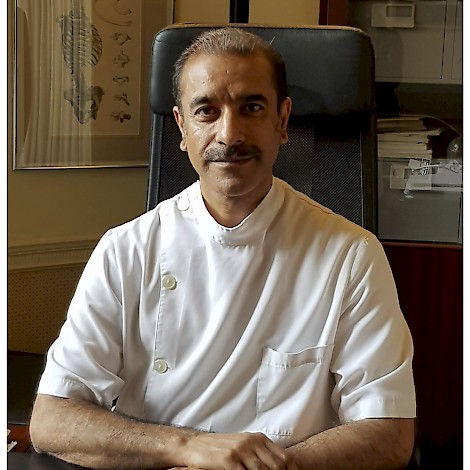 Iqbal Hussein
DO, Osteopath
Since qualifying from the British School of Osteopathy in 1986, Iqbal has been in private practice in Central London and is a member of the General Osteopathic Council, the body of governance for osteopaths across the UK.
Over the years of practice Iqbal has developed and complemented his work by undertaking a variety of studies in dry needling, ergonomics and movement as well as patient/practitioner communication.  He works closely with, and cross-refers to, a range of health care professionals including GP's, Orthopaedic Consultants, Rheumatologists and Complementary therapists.
He co-authored a paper on the, 'Function of the Torso and its relationship with Music' that was presented at the International Symposium on Performing Science.
Apart from treating musicians and artists Iqbal has a wide base of patients from all ages and walks of life. His philosophy is to develop a level of 'communication and co-operation' with his patients that enhances their understanding of the nature of their concerns and health issues.  Iqbal then mediates a bio-psychosocial management approach.
Disclaimer
Whilst any referral by the Strugar Centre to another medical practitioner or other third party is made in good faith and based on experience, no liability is taken by the Strugar Centre for any advice or treatment provided by third parties.